bobtomay
,
Step By Step Hack WPA/WPA2 Wi Fi Passwords Using Aircrack Ng. In the above command it is optional to give the client mac address it is given.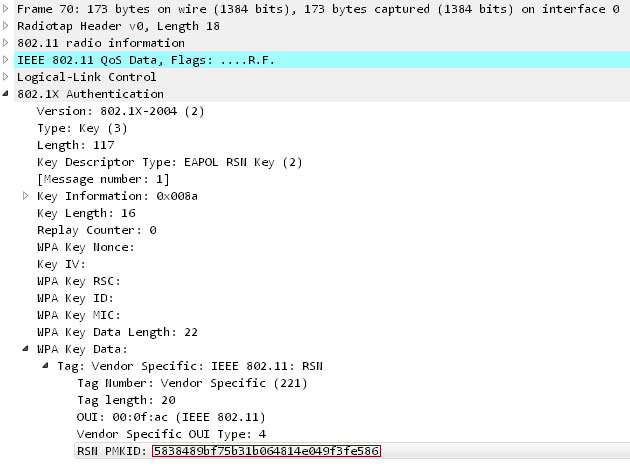 While Hashcat is known as the world's fastest CPU-based password cracking tool, it can be used perfectly to brute force WPA/WPA2 security. Before doing that, you can use tools like Reaver to.
The new WiFi hack, discovered by the lead developer of the popular Hashcat password cracking tool, Jens' Atom' Steube, explicitly works against WPA / WPA2 wireless network protocols with enabled roaming features based on the Pairwise Master Key Identifier (PMKID).
Top WiFi hacking tools for your Windows/Linux/Mac device. Using this WiFi password hacker tool, one can target WPA2/WEP/WPA security, wireless social engineering, automatic report.
But actually hacking wifi practically is much easier with a good wordlist. But this world list is of no use until we don't have any idea of how to actually use that word list in order to crack a hash. And before cracking the hash we actually need to generate it. So, below are those steps along with some good wordlists to crack a WPA/WPA2 wifi.
Wpa2 Hack Mac Download
Hack Wpa2 Macbook Pro
Joined

Dec 22, 2006
Messages

26,562
Reaction score

675
Points

113
Location

Texas, where else?
Your Mac's Specs

15' MBP '06 2.33 C2D 4GB 10.7; 13' MBA '14 1.8 i7 8GB 10.11; 21' iMac '13 2.9 i5 8GB 10.11; 6S
Wpa2 Hack Kali
With everyone recommending WPA2, decided I would check mine and see what I had set up. Have Linksys WRT55AG. Using 'G' only. Was on WEP, the latest firmware for this router does not have WPA2 and verified this with Linksys online support.
It does have what they call WPA-Personal. Set this up and after about 2 hours of playing with it, I have full access to the router from my MBP but I have no access to the internet whatsoever.
Finally, just changed it back to WEP and no problem. So, guess basic question is for some of ya'll that are much more tech savvy than I, should I worry about it, as in go get a router that has WPA2 or just let it ride?