Team Zwangerall Video Newsletter Issue 1teach To Be Happy
I had to share this wonderful cartoon:

By Polyp
There's also a cool animated version:

. Video tape of you checking hearing aids or assistive listening devices. Video tape of you acting as a sighted guide for your student. Video tape of you providing various levels of prompts and reinforcements. Video tape of any medical procedures you have been trained and authorized to conduct (such as tube feeding).
Research on project-based instruction is common in mainstream education. It conceives the activity broadly, but omits language. It is rare in English as a Second Language (ESL) education, and Second Language Acquisition (SLA) theory conceives it narrowly, omitting a functional view of language. The present study examines the implementation of project-based instruction in ESL classes in a.
Find out what Chris and Martin have been up to on the creature trail with all the latest Wild Kratts and Kratt Brothers news.
Does anyone honestly think that making more money, consuming more stuff, driving a bigger car or bagging that fancy title will make them happier?
It seems that many people consistently focus their time and energy on getting things that won't make them happy – to the cost of the simple but important factors: Friends, family, meaning and fun.
Ask yourself this: How much of your time is spent doing things that make you or other people happy? And how much racing the other rats in the maze?
Here are some way to get out of the rat race:
Team Zwangerall Video Newsletter Issue 1teach To Be Happy Birthday Wishes
I think Lily Tomlin said it best:
Team Zwangerall Video Newsletter Issue 1teach To Be Happy Birthday
"The trouble with the rat race is that even if you win, you're still a rat."
Images by Michael Piazza
On the first warm day of spring, I walk up the steps of the white porch that frames the front of an old Victorian house. Two friends talk leisurely on a bench, enjoying small cups of slowly melting ice cream. I open the front door and am greeted by a happy tune, a bit of laughter, and bright blue and white beadboard walls. In an instant it seems I've gone from city to beach. I can almost smell the saltwater and hear the crashing of the waves. But I didn't just drive out to the Cape. I left Boston on Route 2, crossed 128, and landed in Concord.
Thankfully, on days when we can't escape to the Cape, there's Reasons to be Cheerful, Wade Rubinstein's appropriately named dessert café. Out of context, the name is a curious one, but as Rubinstein describes, "I was on a drive to Vermont one weekend and this song I loved in high school came on the radio. I thought, 'That's it!' Reasons to be Cheerful epitomizes what the shop is all about. It conjures up images of things that make you happy."
When Rubinstein set out to open a café, he wanted to create a space for everyone. A place that offers something to make everyone smile. "I have this idea for a taste for every moment of the day," Rubinstein tells me. In addition to the anytime ice cream (sundae for breakfast, anyone?), he offers locally roasted Karma Coffee and seasonal, fresh-pressed panini named after phrases from the store's namesake song.
Even with the extras, it will be the 28 daily ice cream flavors that keep you coming back for more. The apple pie ice cream, made by tossing a homemade pie into a freshly churned batch. Aztec hot chocolate, whose unexpected zing of Vietnamese organic cinnamon and cayenne pepper leaves your mouth begging for another cool bite. And of course, mint chip, everybody's favorite marriage of pure peppermint extract and generous chocolate chunks.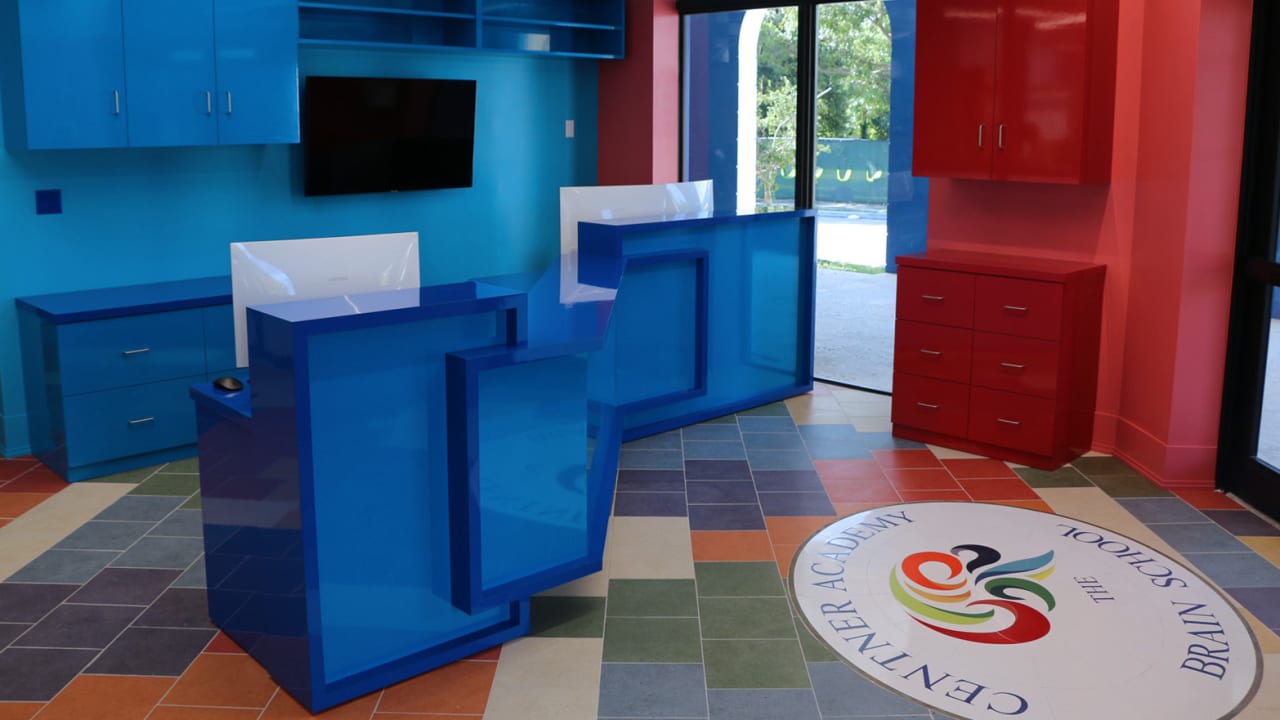 Team Zwangerall Video Newsletter Issue 1teach To Be Happy Hour
Back at the start of his 20-year engineering career, Rubinstein had no idea his journey would take him from desk, to classroom, to kitchen. In 2001, Rubinstein left his job as a systems engineer to get a Masters in Education and teach elementary school. After several years in the classroom, he realized that teaching wasn't the best fit for him. So, like many food business owners today, Rubinstein took some time off to consider the viability of realizing a long-time dream he'd held with his wife, Jill. They wanted to own a food business.
Looking back now, remembering the trip with his father to the 1981 opening of Toscanini's Ice Cream in Cambridge, Rubinstein sees that his road to the kitchen wasn't as haphazard as it may seem. "I've always loved ice cream," he says. So, when a well-timed community survey identified that the number one thing West Concord was missing was an ice cream shop, Rubinstein knew what his next adventure would be. "I knew I had a passion for ice cream, so I just jumped into it." After a year and a half of planning, learning from others in the ice cream business, and sampling as much ice cream as possible, Rubinstein opened the doors of his own shop in June of 2011.
Rubinstein's success has been a team effort from day one. While customers enjoy small-batch, seasonally inspired ice cream upstairs, Reasons to be Cheerful's "chief taster" Rachel and "chief mixologist" Rick turn the tiny downstairs kitchen into a frozen dessert playground, crafting the shop's ice cream cakes and developing the newest flavors. Sneaking downstairs to meet Rachel and Rick during my visit, I'm greeted by a heaping spoonful of the first wine sorbet of the season—lemon honey Vouvray sorbet. With bright flavors reminiscent of summer, few things can beat a mouthful of ice cream and wine.
But Reasons to be Cheerful is about so much more than culinary treats. "It's as much about community as it is about ice cream," says Rubinstein. Nearly all of his 25 employees are local high school students, including his daughter. "There are very few places in Concord like this—a place where kids and families can come. I wanted to create a community space with visual arts, performing arts, and ice cream. And it's all here." Every month, the back of the shop is transformed into an art gallery featuring the work of local artists. Wednesday nights are open mic nights, and often customers get to enjoy live performances by local musicians—a purposeful melding of Rubinstein's life as ice cream maker and musician. It turns out, at Reasons to be Cheerful, Rubinstein found a place for all of the things that make him happy, too.
Walking into the old Victorian every day, Rubinstein is transported to his favorite childhood ice cream parlors on the Cape, remembering summer days when people would pile into the shops, exhausted and happy after a day at the beach. It's the same feeling that Rubinstein gets after a long day of work: "My mission is to put a smile on people's faces. When we do that, we're a success. And we do that every single day."
Reasons to be Cheerful 110 Commonwealth Avenue, West Concord 978.610.6248 cheerful-reasons.com